#
He who gives to the poor will never want…

— Proverb 28:27
Once the premier hospital in Sierra Leone, Rotifunk Hospital now struggles to care for the residents of the area with limited resources. Located on 11 acres of land, the hospital has a campus of 12 buildings. The hospital serves 145,000 people in the Moyamba District, where the top health problems are malnutrition, tuberculosis, malaria, dysentery, lack of prenatal care, and lower respiratory problems.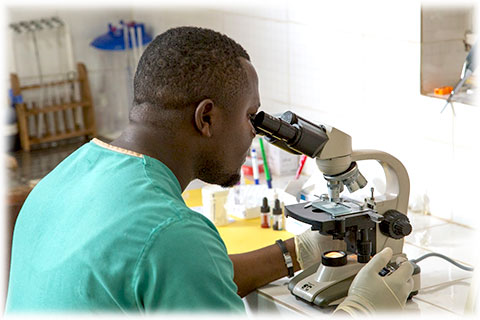 While significant improvements have been made at the Rotifunk Hospital of Sierra Leone in recent years, there remains critical equipment, supplies, and health education needs to be filled. Current high priorities in Rotifunk Hospital include:
place screens on hospital windows
acquire a universal anesthesia machine to enable full anesthesia surgeries
improve toilet and sewage facilities
refurbish pharmacy to accommodate patient growth
start food service for patients — family members currently have to bring food to the hospital
install a laundry facility
purchase a small outboard boat to reach isolated patients
establish an Internet connection
offer mortuary services
supply hepatitis vaccines for hospital staff
build a tuberculosis isolation room
increase training and hospital staff
See how you can make our mission your mission, or please consider a tax deductible donation.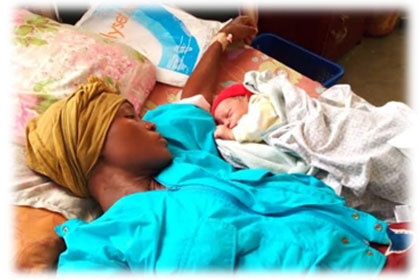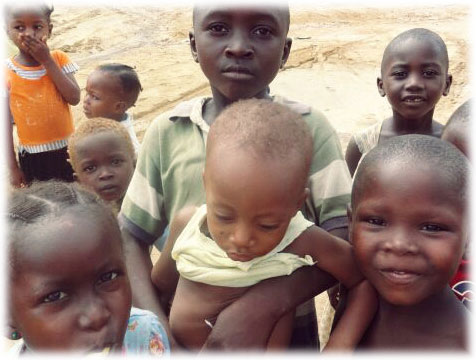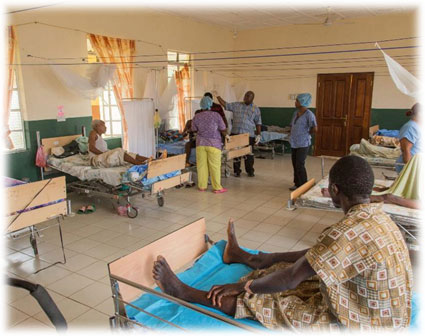 Help Mothers and Babies!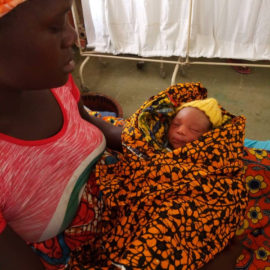 In Sierra Leone, Africa, 1 in 9 infants dies at birth and 1 in 18 mothers dies while giving birth (In the US, about 1 in 500). The average birth weight of newborns is less than 5 pounds.
Mission of Hope: Rotifunk Hospital is working hard to change these numbers through our "Madonna Project. Through this project, in prenatal and outreach clinics, expectant moms are screened for risk factors such as poor nutritional status, high blood pressure, infection or twins.
These ladies are given the opportunity to stay in the hospital for 1 week prior to their due date, being fed nutritious meals while being closely monitored.
They deliver their babies at the hospital and stay 3 days after delivery to ensure the safety of both mother and baby.
Most mothers in Rotifunk cannot afford hospital stays and deliver their babies at home without medical supervision. By "sponsoring" a mom, you can change this scenario.
The total for each mom in the Madonna Project is only $90.00 for a 10-day hospital stay. Please help us help them with a donation of any amount towards this worthy project. Thank you so much!
Donations can be made to Mission of Hope on our website:
or by mail to:
Mission of Hope: Rotifunk Hospital
 P.O. Box 11103
 Wilmington, NC 28404
 YOU CAN HELP SAVE LIVES!!